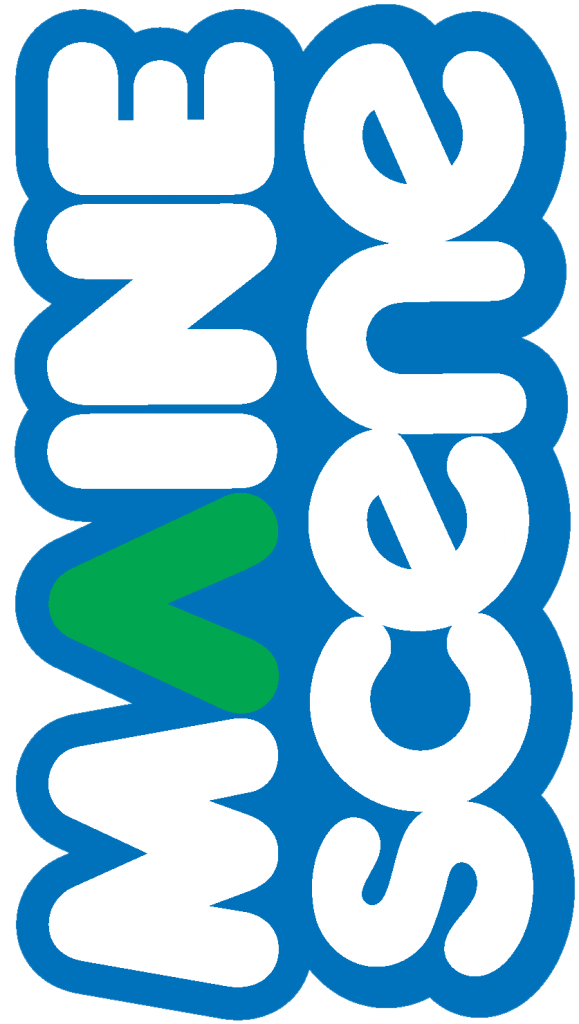 Maine Scene is an authentic family business that is committed to providing efficient, friendly and personable service to all our customers. Founded by Andy and Mary Payson, the business has grown to include their son-in-law, Aaron, and their son Matthew, as well as a small but exceptional staff. We are located in Union, Maine, just inland from Camden, in the beautiful Mid-Coast, region. We are a publisher and distributor of postcards, books, calendars and souvenirs of Maine. Since 1987, when Maine Scene became incorporated, we have made it our goal to offer a superior quality product, and to provide the best service possible. We feel we have succeeded in doing this to the best of our ability and we continue to remain committed to this goal.
We deal primarily with gift shops and retail stores on wholesale terms, though we do offer some items on a retail basis, all of which can be viewed on this web site. For more of our great product please visit one of the many wonderful shops located throughout Maine that carry our merchandise.
Thank You.
Andy, Mary, Aaron, and Matthew
Maine Scene, Inc.
It's 1982 and Andy Payson is an employee of the United States Post Office. He keeps noticing all of the postcards passing through the mail. He gets an idea.
Fast forward to 1986 and Andy is out on the road selling and delivering his Maine postcards from the back of the family's old hatchback. Mary, Andy's wife, is an RN and Emily and Matthew, their children, are in elementary school. Maine Scene is born.
The year is 1990 and the Saab 900 is out of the picture. Maine Scene has its first delivery truck with Andy as its pilot, and Teddy, the family's golden retriever, riding shotgun. The business is growing and is now also selling calendars, books, and placemats. Mary is no longer "nurse Mary", and is working full time with her husband–they're a team. Emily and Matthew are busy being children, but they help out a little with the business during their summer vacations.
1994 is the year and Maine Scene is now officially a family business. Emily and Matthew are in college and high school, respectively, and they both work for Maine Scene during the summer. The business has been blessed and Maine Scene continues to grow, but is still a small, humble, and happy family business.
It's 1998 and things are rolling. Maine Scene now has a modest 'fleet' of trucks covering the whole state. Andy is still out on the road selling to his customers, doing what he loves to do, while Mary runs the office and warehouse. She runs a tight ship, which keeps everyone from drowning in magnets and key chains since Maine Scene is now selling oodles of souvenirs of all shapes and sizes. Matt is now half way through college and continues to work for the business during the summer and Emily has graduated from college and is working and living in Boston. But don't worry we think she'll be back.
Well, it's 2001, and if Maine Scene ever was a family business, now is that time. Matt is starting his second year of full time work with the business after graduating from college while he ponders how to put that German degree to work! Emily has indeed returned after leaving the city behind, but she hasn't come alone. Aaron Cheesman, her husband as of June, has joined the crew, and Aaron and Emily are together traveling the scenic roads of mid-coast Maine meeting everyone's postcard and souvenir needs. Andy and Mary, the heart and soul of the business, are still going strong but Teddy, Maine Scene's unofficial mascot, has passed on and Tucker, a little bundle of golden puppy fur, has taken up the mantle and is now keeping Andy company on his sale route.
It's been over 15 years since Andy and Mary started their little postcard business, and long gone are the days when Maine Scene could fit in the back of the family's hatchback. The year is 2003 to be exact, and the business and family continue to grow. It was another great year for the business, with several exciting changes taking place. A bunch of fantastic products were added to the line, as well as many new and wonderful customers. Also, after the season came to a close, Matt left for the beach! Miami Beach that is, where he is studying graphic design and photography–and tanning? However, the most exciting event of the year was none other than the arrival of Zachary, Aaron and Emily's first child. We're wondering how long it will be until Zach is helping his dad out on the road. In the meantime, his proud grandparents couldn't be more content.
We've leapt forward, to 2014, and the gang has grown by leaps and bounds. Aaron and Emily have been blessed with four children: Zach, Will, Luke and Anna. Matt has returned to the business with some additional skills, but the best additions are his wife Erin and their young children, Henry and Elsy. Andy and Mary continue to work hard while enjoying their growing family and the fruits of their labor. The warehouse now has a warehouse staff (a top-notch one at that), and lastly, after faithfully serving the business for several years, Tucker has passed on and Teddy number two has taken up the reigns as company mascot.
Time continues to pass, as it tends to do. In fact, Maine Scene is now over 30. 2019 brought an exciting event as Aaron and Emily were blessed to see their family grow with the adoption of their teenage son, Dima, from Central Asia. This was a long process but well worth it and an answer to prayer. And Andy and Mary are as busy as ever. However, that often that means spending time with their grandchildren (Zach, Will, Luke, Dima, Anna, Henry & Elsy) and driving them over hill and dale to meetings, appointments, practices and lessons – and they couldn't be happier. Maine Scene has grown considerably over the years, evidenced by the growth of its product line, customer list, and work force, while realizing that "every good and perfect gift is from above, coming down from the Father of the heavenly lights, who does not change like shifting shadows." James 1:17 But with its success, the business remains focused on providing great products and personable service to its many wonderful customers. And best of all, continues to remain a humble and happy family business.
The End…for now.